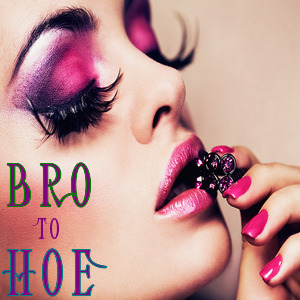 My new mp3 release is entitled Bro to Ho! The mp3 title alone should be enough to tell you that your masculinity will be stripped away and that you will become a slutty sissy when you listen to this kinky recording. Hardcore forced feminization awaits you. And don't think you will get away from your twisted fate that I have devised for you. This audio adventure includes forced fem, sissification, dollification, mantras and your ultimate destiny, hooking for me! You may think you're a man, but when you are done listening to my sissy ear porn, you will have left your manly life behind. You will crave the mindless state that awaits you when you become a sissy slut doll. I have also layered an evocative whisper track over my sexy voice that will compel you even more to feel force feminized and be transformed into a sex dolly. You will never want to be a man again or wear manly clothes, talk or walk like a man again. This mp3 is life-changing, so be prepared.
If you have listened to any of my mp3s, you know that I craft very intense recordings, with or without hypnosis. While this particular recording is not hypnosis based, the whisper track is hypnotic and will subliminally decimate your macho bro psyche. And if you need to go further into forced fem or dollification, you should call me live for forced fem phone sex or dollification hypnosis.
This mp3 is 9 minutes long.