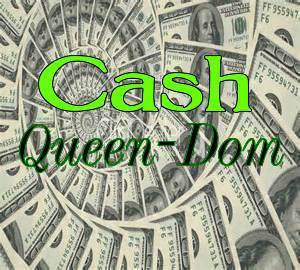 I have recorded a new financial domination mp3 that is irresistible ear candy for you money slaves, pay pigs, human ATMs and fin subs. This recording is entitled Cash Queen-dom and you will enter my Cash Queen-dom when you listen to this audio experience. You will never have traveled into such hardcore findom in 10 minutes or less. This is because my main voice track is so seductive and compelling, but in addition to the main track, there is a whisper track that will force your subliminal mind deeper into your financial domination fetish. The whisper track is direct from my Money Minions findom mp3 series. In case you aren't familiar with that greedy Findomme series, it's comprised of three mp3's, each more diabolical than the next in turning you into a helpless money slave. Cash Queen-dom isn't a hypnosis recording, but I employ mind control and other techniques to go deep into the part of your brain that fetishizes giving beautiful, dominant women cash and gifts.
Buy this mp3, Cash Queen-dom, and the Money Minions series for the maximum mind-warping effect that will leave your wallet raped, bank accounts emptied and more arousing financial predicaments than I can reveal here. I know you already want to click to buy this mp3 plus the Money Minions series if you haven't indulged in the ultimate fin sub debauchery. Don't resist, but resisting makes you weaker anyway ha! So click and become the ultimate pay pig, money slave, human ATM and fin sub you were meant to be. Don't hold back, because the thrill is more intense when you're on the edge.
This MP3 is 9 mins long.