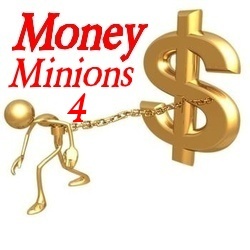 Now releasing Money Minions 4! This is the hottest financial domination hypno mp3 series ever produced by any Findomme. The 4th installment in the series includes the most powerful triggers and seductive suggestions to take your money slave desires further than before. Even if you have not yet listened to Money Minions 1, 2 or 3, you can still listen to Money Minions 4 as a standalone hypno recording. However, as a dutiful money piggie, you should absolutely own and listen to the complete Money Minions hypnosis mp3 collection! By the time you have listened to Money Minions 4, your life as a money slave will be changed and you will be living a new life, completely devoted to me, Miss Kay. This is the way it should be, minions! Accept your fate!
This evocative hypno experience launches directly into your mind and keeps you bewitched by my sexy voice. Then, you can't help but to obey my Findomme demands. You will find out why I am the ultimate Hypnotic Mistress, Financial Dominatrix and Mind Manipulatrix. Your arousal level will reach its peak. No longer will your findom fetish be so unfocused. All of this will happen at a level so deep in your mind, it will feel so natural to be reprogrammed as an obedient money minion. Click the button now to buy this findom file, download and listen on any device you own which can play an mp3 file. I am also available for live financial domination hypnosis calls.
Money Minions Part 4 is 33 minutes long.