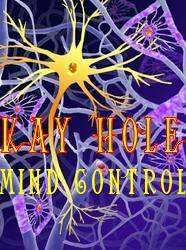 In my newest mp3, it's time to explore extreme mind control. You will descend into the Kay-hole, a black hole, a vortex that I, Miss Kay, have created. I will torque your mind and rock you to the very core. I must share this reaction with you. I subjected one of my hypno slaves to this ultimate mind control mp3 as a test and he reports that it turned his brain into quivering jello. Perhaps someday, I'll do a longer version of Kay-hole, but for now, click, download and listen to this incredible mind-warping adventure. There may be no return for you to who you were before you listened to this audio experience. Proceed at your own risk! And I know you will proceed, because like most men, you crave to engage in risk taking thrills.
I am very skilled in the art of mind control as I took a class in Mind Control at the university where I'm majoring in Psych. Mind Control is used every day, especially in advertising such as tv and radio commercials. There is always an end game in Mind Control, to get you to buy a product, to vote for a candidate, as a select few examples. You can't deny the influence that subtle mind control has over your brain. Kay-hole isn't so subtle but it has an end game too, I just can't reveal it here. You must listen to this powerful brain-bending file to find out what I have devised for you. Just my voice and serotonin binaural beats.
Miss Kay's Kay-hole mp3 is 7:37 minutes long.