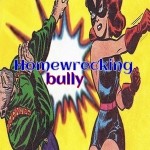 My new mp3 release focuses on Homewrecking and Blackmail. "Homewrecking Bully" explores homewrecker and blackmail scenarios that can befall you if you provide me with all of the vital information I need to proceed to exploit you. This will also require a $50 Amazon eGift Card as tribute. No exceptions. You don't ever get to negotiate with your Homewrecking Bully and Blackmail Mistress. This mp3 is hardcore as you can tell even from the title. I use my sexy, seductive voice to lure you close to me. Beneath my sexy voice, theta waves are oscillating on a background track. Theta waves are dream state waves and also stimulate a part of your brain that engages you to be ready to do what you are told. You will zone out on the theta waves and be open to all of my suggestions.
This is not an erotic hypnosis recording, however I do employ hypnotic mind control elements to disengage your conscious mind. If your fantasy or fetish is blackmail or homewrecking, I will take it far beyond what you've dreamed of. And you will find out just how far I will go when you listen to "Homewrecking Bully". Do you want your sexual secrets to be exposed? Do you want to risk plunging from the cliff's edge between fantasy and reality? I am a very cruel Mistress and don't care if your world is decimated because you want to be homewrecked or blackmailed. Click now to buy this new mp3 and begin your Homewrecking and Blackmail adventure!
Miss Kay's Homewrecking Bully is $5.99 and is 8 minutes long.