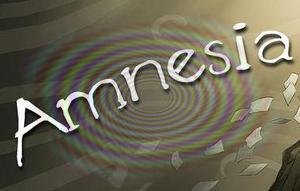 In approximately ten minutes, you can experience the bliss and pleasure of Amnesia if you follow my powerful Ericksonian based suggestions. My new mesmerizing recording brings you into a state of Amnesia with very little effort on your part. You can keep looping the recording to fall into a deeper state of Amnesia every time you listen to my seductive voice and picture my alluring breasts. It's so natural in today's busy and stressful life to crave a blank state, a tabula rasa. So natural to desire to be suspended in time without memories that burden you with responsibilities you wish to temporarily forget. You can revisit this recording any time you need a break from the pressures of your daily reality. Like right now! It's so easy to buy this recording, just click the button. Listen to this aural experience on any device you own which can play an mp3. You will be on your way to becoming my amnesiac in no time. Well, about ten minutes of time will pass from the clock's perspective, but your perspective of time and memory will be far more mind-blowing.
I devised this shorter audio adventure because I receive many live hypnosis calls from men who wish to enter hypno induced Amnesia. Amnesia is one of the popular hypno trends right now. If you haven't experienced induced Amnesia yet, this is a thrill waiting for you to claim by listening to my powerful new mp3. And if you want to experience a longer Amnesia session, call me live. Background of binural beats perfectly matched to this file for maximum brain penetration.
This mp3 is 10 minutes long.