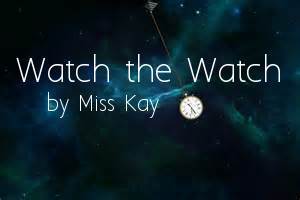 Watch the Watch is an exhilarating re-release of one of my personal favorite hypnosis mp3s. I have been re-recording a few of my early, classic erotic hypnosis files over the summer since I'm on a break from school. As the title of this hypno mp3 implies, my clever hypnotic induction leads you to watch my gold pocket watch, swaying back and forth in your mind's eye. I know you can't resist the sexy swaying motion combined with my seductive voice!
Watch the Watch is truly erotic hypnosis, because I integrate trance and eroticism to guide you to a pleasurable state that will carry over to your conscious mind even after you are re-awakened. Watch the Watch contains classic mesmerism techniques that will appeal to those of you who enjoy being mesmerized in a stylish retro fashion. Eye fixation with focus on a swaying object such as a watch, crystal or pendulum, even within the mind, is very hypnotically effective.
Many of my fans have not explored my early mp3s which I began producing back in 2011. Watch the Watch is from 2011, and with my new production capabilities in my professional home studio, this audio porn file has been given a fresh makeover featuring light new music in the background.
Click to buy my Watch the Watch mp3 now. Don't deny yourself the hypnotic pleasure that could be yours in just a few clicks.