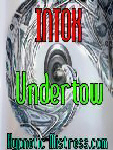 If you are a forced intox fan, then you will love my newest file. This ear porn combines compelling hypnosis with forced intox focusing on booze and poppers. However, you can use whichever intoxicant you desire while listening to this new hypno mp3. My voice is the strongest intoxicant you will ever experience anyway, forcing your mind into a deep hypnotic trance and keeping you there for as long as I want. I've even included an evocative whisper track to take you down so deep into your inner mind, you will become more addicted to me while you become more addicted to your favorite intox.
I have many fans who call for live forced intox hypnosis, but I can't be available all the times you want to play. Buy and download this new recording right now, so you will have it at hand the next you want to drink up or feel the rush of the alkyl nitrite hit your brain. This file will be your go-to hypno mp3 to deliciously engage your subconscious mind while you numb out your conscious mind with whatever booze you like to imbibe or the poppers you like to inhale.
Own my forced intox file forever and listen to it on any device you have which plays an mp3 file. Be sure to take care listening to this hypnosis file, because with any hypno or forced intox recording, you should be at home or in a safe place, without distractions, obligations and especially without any need to drive.
This file is 47:00 mins with a intense whisper track this files also deal with money intox
Intox Undertow a hypno mp3 by Miss Kay is only $39.99
Update Required
To play the media you will need to either update your browser to a recent version or update your
Flash plugin
.